A Winner at the Starting Gate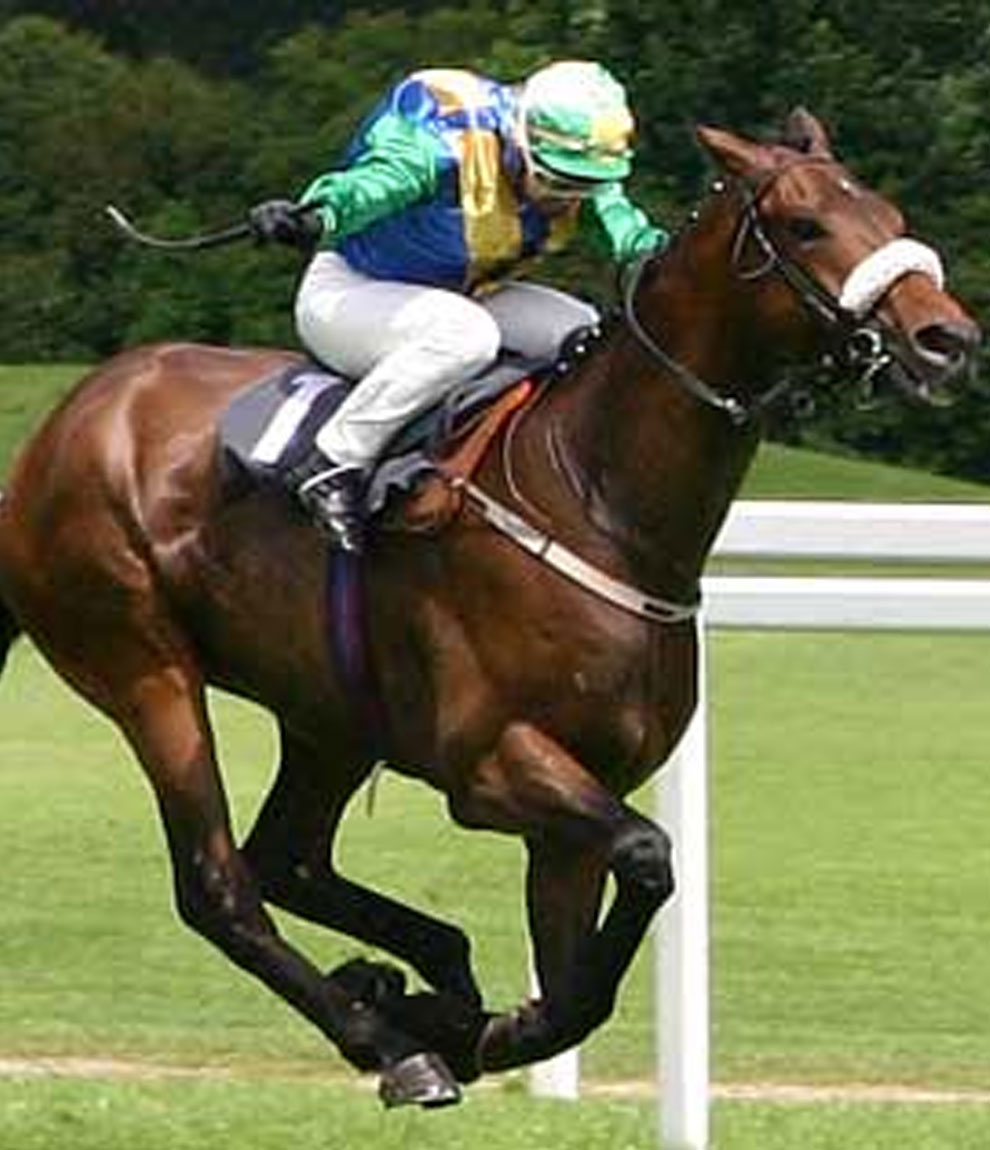 In the mid 1960's Jerry discovered the natural power of witch hazel for inflammation control. He used witch hazel lotion with professional athletes and horses for soothing tired muscles, inflammation and injuries. Jerry's daughter benefitted by using Rixx Lotion for her rebuilt knees and continued her tennis and skiing passions.
Jerry and his wife Donna realized the little known gift of witch hazel should be shared and have devoted themselves to broadcasting it's natural benefits in a 21st century formula, to the world. Today, Rixx Lotion offers a natural alternative to toxic sports lotions. It also has powerful health and beauty benefits. Thanks to Rixx Lotion, the secret of witch hazel is out!
The New Rixx 21st Century formula of Rixx Lotion includes both natural and organic ingredients. This includes all natural Witch Hazel, organic Aloe Vera, Hyaluronic acid and the soothing, calming of a unique proprietary blend of essential oils. Rixx is a highly unusual lotion. It was the powerful penetrating effects of Aloe Vera which was the key to the new Rixx Herbal Lotion formula for both soothing and moisturizing, plus skin and muscle revitalizing. Take a moment to review our outstanding ingredients list.
In November of 2010 a new corporation was formed to expand Rixx Lotion distribution. Rixx has been very successful and well received in the natural health market, as well as the sports lotion marketplace at a price for the average consumer. In 2013 Rixx Lotion became available on Amazon.com.  In December 2019 we added a new product to our line: Rixx Hemp Lotion.  Then in 2020, three Rixx Lotion unique essential oil variations entered the Rixx Lotion products line: same great formula plus -  Sandalwood/Bergamot essential oils, Lavender/Sage essential oils and Bare, unscented!
Claim Your FREE Guide
FIVE HEALING STRATEGIES
TO REDUCE INFLAMMATION
& receive special discounts and educational health resources!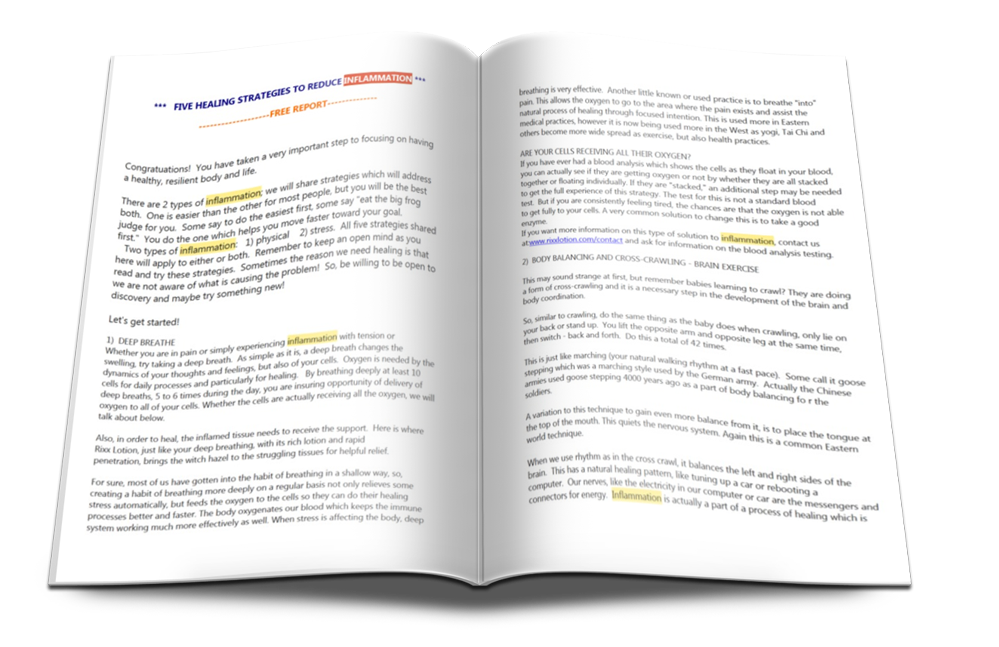 2 reviews on
This lotion is non-greasy, quick-absorbing and wonderful at tackling dry skin! I was pleasantly surprised by the results and happy to find a great product with quality ingredients.
Briana Lara-Lowe
2017-10-07
Rixx Lotion is not just any ordinary lotion. It is truly one of a kind. I call it my "miracle lotion" and I cannot recommend it highly enough. I was lucky enough to discover Rixx Lotion about 4 years ago when I was shopping at Healthy Habit. I was looking for anything that would help the horrible Lupus Butterfly Rash on my face. I was desperate. I had tried everything from steroid creams to at least 20 other over the counter lotions, without any success, when I finally found Rixx. From the very first time I put it on I felt instant relief. It was cooling and calmed my burning, irritated skin immediately. And huge bonus...within a day the awful rash that I had suffered from for over a year was noticeably less red and within about a week after I started using Rixx it was completely gone! This lotion truly changed my life for the better. I still use it every single day under my make up and before bed. Thanks to this amazing lotion my rash has never returned! It also helps relieve pain from muscle aches that are another symptom of Lupus. My mom uses it daily to help with her arthritis and my son loves to get his "Rixx Lotion massages" every night. It is the perfect lotion for the whole family!!