Rixx Lotion... for an Active Healthy Beautiful Life.
The natural herbal lotion that softens, hydrates, and tones your skin & penetrates deep into muscles & joints. Experience the non-greasy feel and pleasant scent of Rixx Lotion today!
Rixx Lotion is the original natural herbal lotion that is a moisturizer and skin toner all in one. Our synergistic proprietary blend of Witch Hazel and deep penetrating Aloe Vera is enhanced with Hyaluronic Acid, Comfrey, Shea Butter and Essential Oils to moisturize, tone and rejuvenate your skin, body and soul.
Rixx Lotion is gentle enough for sensitive skin yet strong enough to help soothe tired muscles, minor aches & pains and many skin irritations. Use Rixx Lotion on your face and body.
Rixx Lotion - Natural Herbal Blend
Rixx Lotion is also available at many Health Food Stores - See Find a Store in menu bar
ALL NATURAL
Rixx Lotion with Witch Hazel and Aloe Vera
Known for it's anti-aging, deep-penetrating, and moisturizing abilities... we've put the soothing of nature in a bottle.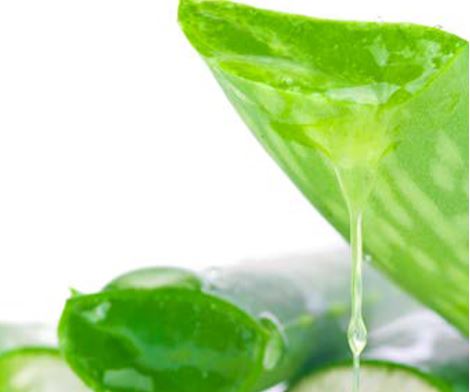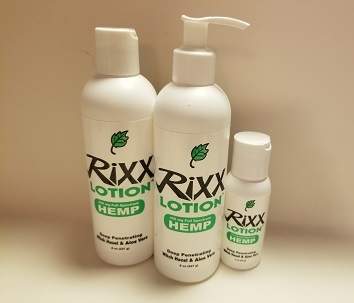 Introducing Rixx Lotion with Hemp / CBD
Sports lotion - If you love Hemp & you love Rixx Lotion you can have them in ONE bottle!
Deep Penetrating Aloe Vera & Witch Hazel with Full Spectrum Hemp
2 reviews on
This lotion is non-greasy, quick-absorbing and wonderful at tackling dry skin! I was pleasantly surprised by the results and happy to find a great product with quality ingredients.
Briana Lara-Lowe
2017-10-07
Rixx Lotion is not just any ordinary lotion. It is truly one of a kind. I call it my "miracle lotion" and I cannot recommend it highly enough. I was lucky enough to discover Rixx Lotion about 4 years ago when I was shopping at Healthy Habit. I was looking for anything that would help the horrible Lupus Butterfly Rash on my face. I was desperate. I had tried everything from steroid creams to at least 20 other over the counter lotions, without any success, when I finally found Rixx. From the very first time I put it on I felt instant relief. It was cooling and calmed my burning, irritated skin immediately. And huge bonus...within a day the awful rash that I had suffered from for over a year was noticeably less red and within about a week after I started using Rixx it was completely gone! This lotion truly changed my life for the better. I still use it every single day under my make up and before bed. Thanks to this amazing lotion my rash has never returned! It also helps relieve pain from muscle aches that are another symptom of Lupus. My mom uses it daily to help with her arthritis and my son loves to get his "Rixx Lotion massages" every night. It is the perfect lotion for the whole family!!
Claim Your FREE Guide: FIVE HEALING STRATEGIES
TO SUPPORT INFLAMMATION CONTROL
& receive special discounts and educational health resources!